frischli: Your international partner
With the competence from 115 years of experience, frischli has a wide range of long life dairy products, in optimum quality for export. The range goes from desserts and long life yoghurt, to sauces, right up to milk and cream products. frischli is IFS certified, and as far as possible fulfils the national standards of its international partners. Of course, frischli also offers its products in Halal and Kosher quality if required.
Our export focuses
Whether Europe, Asia, America or Australia – frischli products are at home all over the world. We not only deliver to professional customers from the food service, retail and industry, but also ship to suppliers of cruise ships such as the AIDA.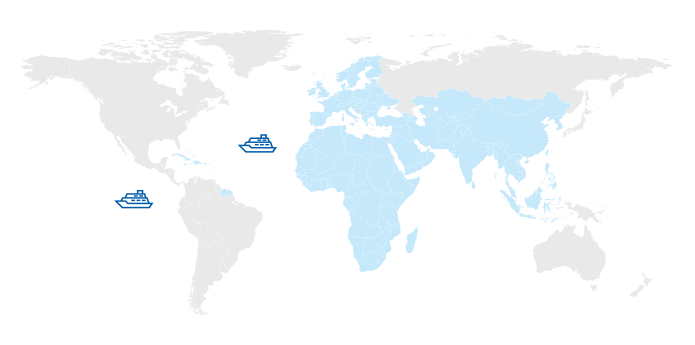 International trade fairs
Due to the continual presence at international food trade fairs, such as in Dubai, Amsterdam, China, South Korea or Hong Kong, frischli has been able to further build on and enhance its business relationships.
Please finde our original certificates in the main menu in the section "Downloads"
frischli is IFS certified. We also offer selected
product areas in non-genetically modified,
and in Kosher and Halal quality.